Oriol Borrás Gené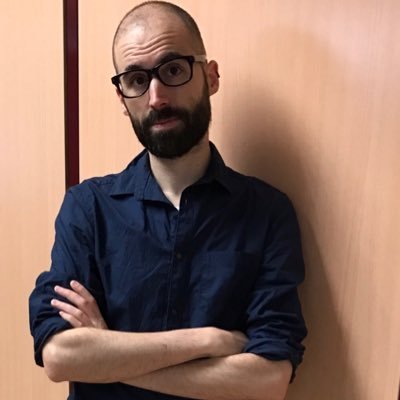 My name is Oriol Borrás and I have a PhD in Telecommunications Engineering from the Universidad Politécnica de Madrid.
For more than 13 years I have been working in the Gabinete de Tele-Educación at Universidad Politécnica de Madrid, researching about Educational Technologies and their use in higher education, training and advising teachers of the University.
Since 2019 I am an assistant professor and researcher at Universidad Rey Juan Carlos, in addition to collaborating on initiatives such as MiriadaX or ScolarTIC both of Telefonica Educación Digital.
Research
My main research interests are MOOC, Digital Identity, Gamification, Digital Badges and digital competencies. You can follow my publications:
Web: https://orioltic.tumblr.com/
Contact
Universidad Rey Juan Carlos
Escuela Técnica Superior de Ingeniería Informática
Departamento de Ciencias de la Computación, Arquitectura de Computadores, Lenguajes y Sistemas Informáticos y Estadística e Investigación Operativa
C/ Tulipán s/n, 28933 Móstoles, Madrid, Spain
Office: Ampliación de Rectorado 2021
Email: oriol.borras(at)urjc.es
Social Networks
LinkedIn: https://www.linkedin.com/in/orioltic/
Twitter: @oriolTIC
Facebook: https://www.facebook.com/oriolTIC/
Instagram: https://www.instagram.com/orioltic/